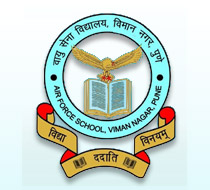 Internal Complaints Committee
Sexual Harassment Committee/POCSO

The present members of the complaints committee is to deal with the complaints of sexual harassment in accordance with the guidelines laid down by the supreme court of India relating to sexual harassment of women at work places and students. The members of this committee are as follows: .
| | | |
| --- | --- | --- |
| SL NO | NAME | DESIGNATION |
| 1 | Mrs Asha Kale | Presiding Officer |
| 2 | Mrs Mohd Benazeer | Member |
| 3 | Ms Vaishali Waghmare | Member |
| 4 | Ms Sneha Pashupat | Lady member of Administrative Staff |
| 5 | Mrs Janhavi Das | Health & Wellness Teacher |
| 6 | Mrs Laxmi Bansode | One rep of AFWWA (Local) |
| 7 | Mr Ganesh Kale | Male Teacher Rep |
EMAIL ID FOR THIS COMMITTEE: - afsvnicc@gmail.com
Objective:
The objectives of the Committee are:
· Prevent discrimination and sexual harassment against women, by promoting gender amity among students and employees;
· Make recommendations to the Director for changes/elaborations in the Rules for students in the Prospectus and the Bye-Laws, to make them gender just and to lay down procedures for the prohibition, resolution, settlement and prosecution of acts of discrimination and sexual harassment against women, by the students and the employees;
· Deal with cases of discrimination and sexual harassment against women, in a time bound manner, aiming at ensuring support services to the victimized and termination of the harassment;
· Recommend appropriate punitive action against the guilty party to the Director.
Procedure for Approaching Committee
The Committee deals with issues relating to sexual harassment at the Air Force Schoool, Vn, Pune. It is applicable to all students, staff . A complaint of discrimination or sexual harassment may be lodged by the victim or a third party. A written complaint may be addressed to the Presiding Officer of the Committee. If the complaint is made to the committee it will be initially investigated by the committee. The members will ensure that the confidentiality will be maintained.
The following is sexual harassment and is covered by the committee:
· Physical contact and advances;
· Demand or request for sexual favours;
· Sexually coloured remarks;
· Showing pornography; and
· Other unwelcome physical, verbal or non-verbal conduct of a sexual nature
· Eve-teasing,
· Unsavory remarks in person or through any social website,
· Jokes causing or likely to cause awkwardness or embarrassment,
· Innuendos and taunts,
· Gender based insults or sexist remarks,
· Unwelcome sexual overtone in any manner such as over telephone (obnoxious telephone calls) and the like,
· Touching or brushing against any part of the body and the like,
· Displaying pornographic or other offensive or derogatory pictures, cartoons, pamphlets or sayings,
· Forcible physical touch or molestation and
· Physical confinement against one's will and any other act likely to violate one's privacy.