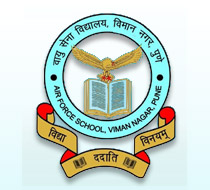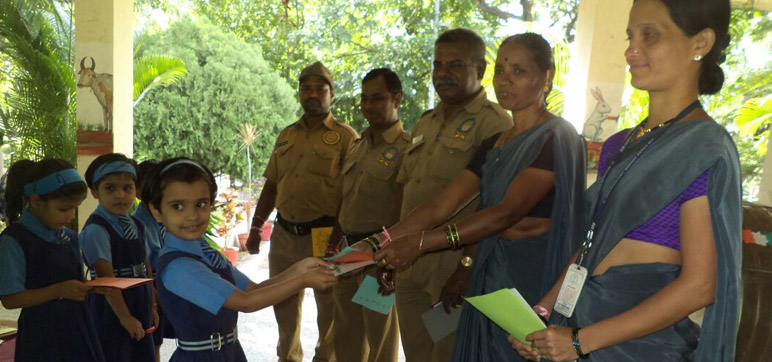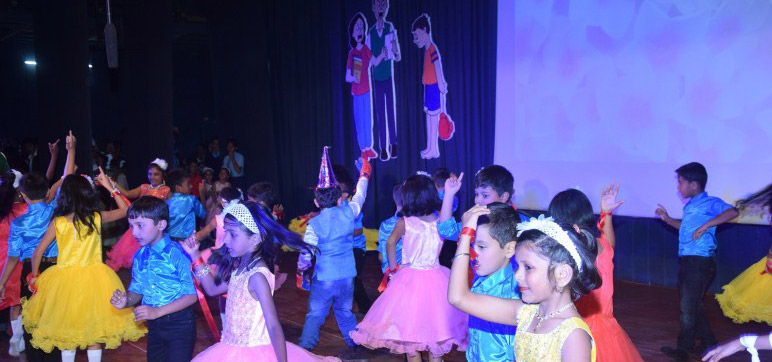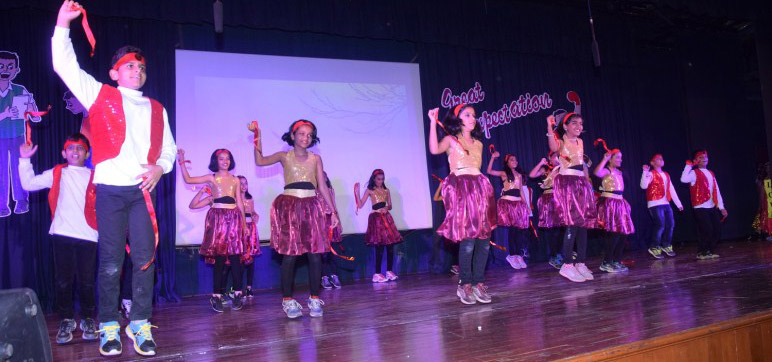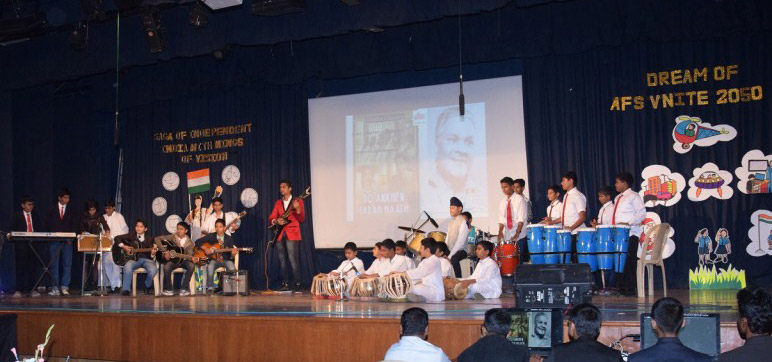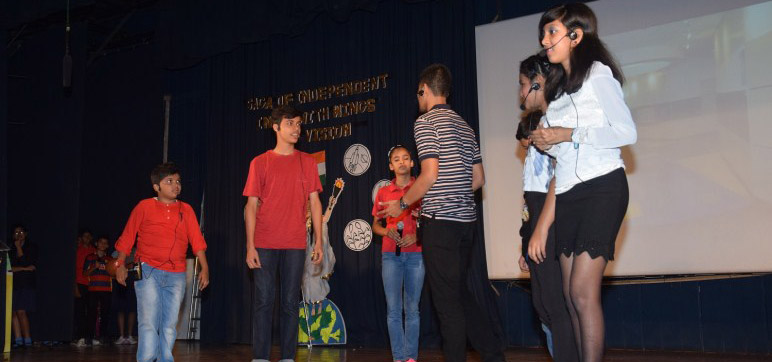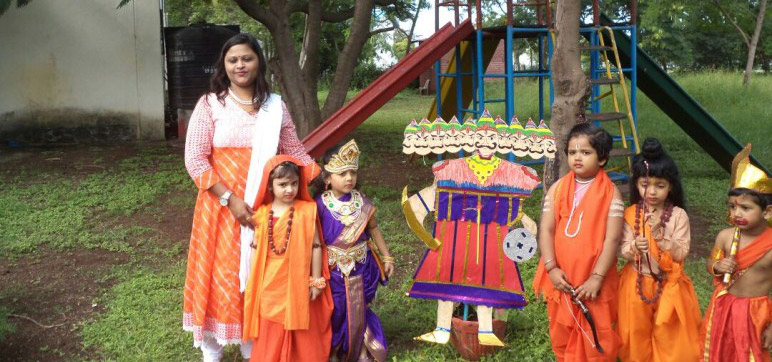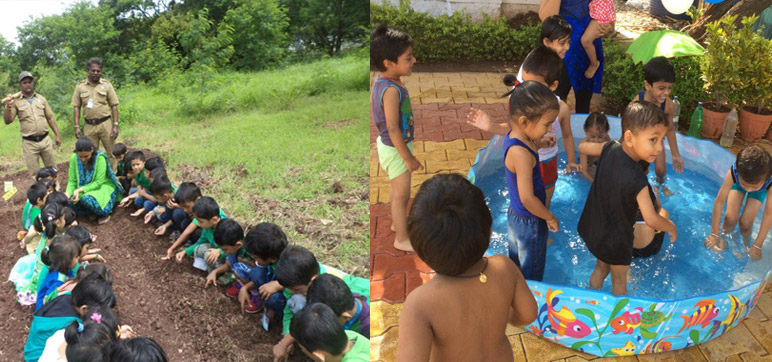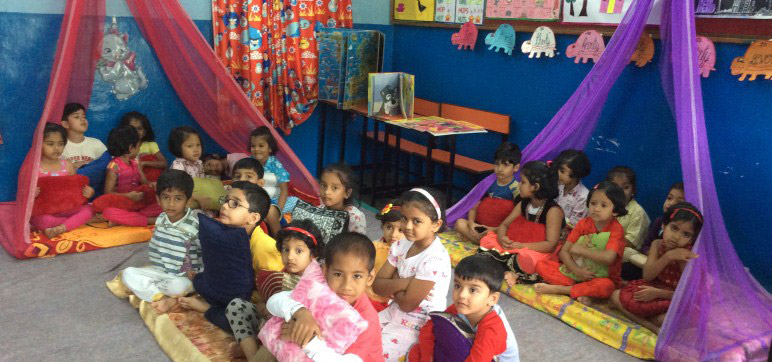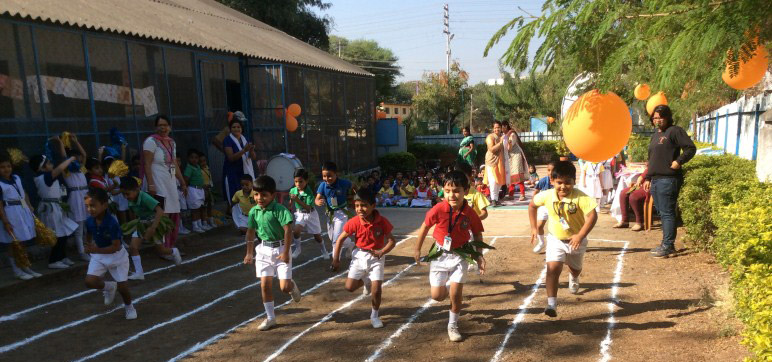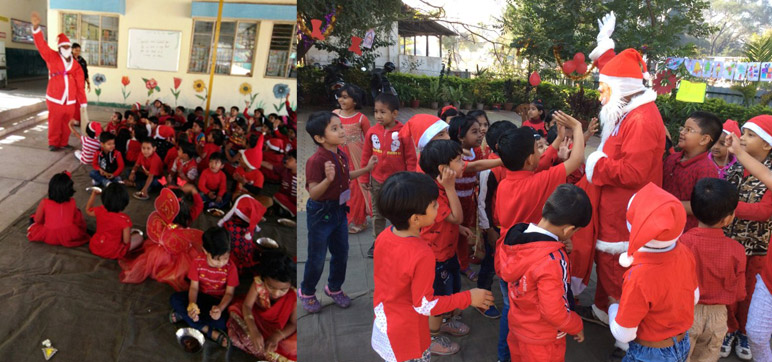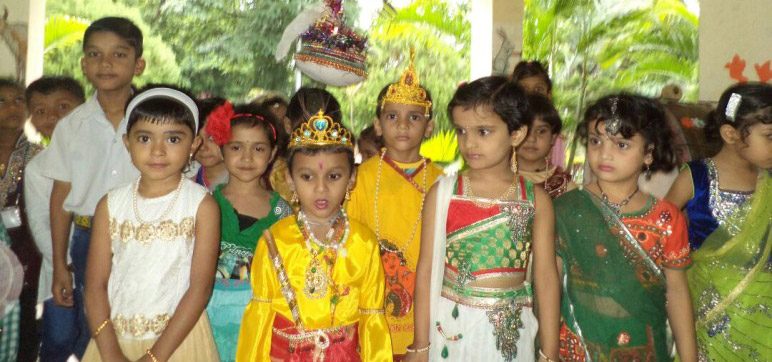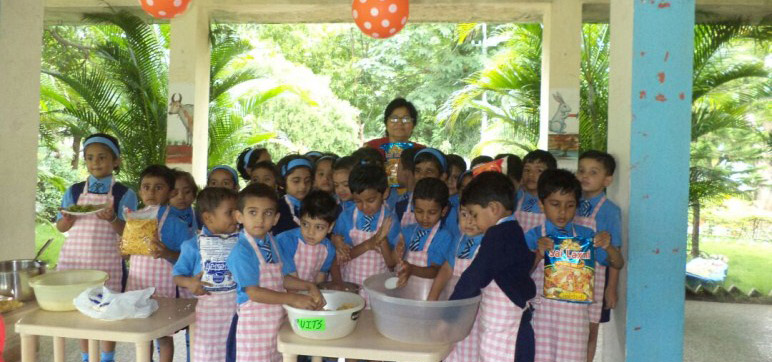 Annual Report
ANNUAL REPORT 2017
My warm greetings to each and every one present in this glorious gathering.
On behalf of the management, staff and students of the Air Force School, Viman Nagar, I cordially welcome our Chief Guest, Air Commodore KV Surendran Nair, Air Officer Commanding Air Force Station Lohegaon and Chairman School Management Committee Air Force School Viman Nagar, Mrs. Priyadarshini Nair, President AFWWA (L) Air Force Station Lohegaon, Guest of Honour, Air Marshal AV Vaidya PVSM, VM and Mrs Madhuri Vaidya. I also welcome the other invited dignitaries and all parents to this occasion that is our School's Annual Function & the Prize Distribution Ceremony.
There is a great saying: "Real education fetches you more than a job. It teaches you to live. It cannot be measured in any tangible way. Today, we are here to celebrate the courage that our students display in the path to success.
Currently, the strength of our school is 1328 students, 51 academic staff, 7 administrative staff and 20 multi-tasking staff.
We at Air Force School Viman Nagar believe "Set your Goals high and don't stop till you get there."
Moving on to achievements:
ACADEMICS: Excellence in academics is the hall-mark of a good institution & the class X & class XII results of the school prove without an iota of doubt that our students have made us proud.
27 students were awarded the perfect score of 10 CGPA for their meritorious performance. The summary of comparative analysis of class 10th is shown on the slide.
In the All India Senior School Certificate Examination March 2016, Ananya Saraph of science stream and Rachana Deshpande of FMM Stream were the toppers with an impressive 96.2% and 94.4% respectively. Ananya Saraph is pursuing her Bachelors from British Colombia in Canada and Rachana Deshpande is pursuing her Bachelors in Business Administration from Symbiosis Center of Management Pune.
The summary of comparative analysis of class 12th is shown on the slide.
The credit of the excellent performance is attributed to a number of new initiatives undertaken by the teachers and the School.
There is one more proud moment; the school received the Second Best School trophy for class XII & Third Best School trophy for class X in Inter Air Force Schools in Academics.
One more feather was added to our glory in the year 2016-17, Best Air Force School in Sports and Second Best Senior Secondary School, both at SWAC level.
We had many more students' achievers which are shown in the slide.
TEACHERS' EMPOWERMENT PROGRAMMES:
"Teachers are also learners." Staying updated is the key to success in any field, especially, in education. Our teachers constantly strive to stay updated by attending workshops & various training programmes.
This year AFWWA had conducted much appreciated workshop for Air Force School Viman Nagar teachers on Teaching – Learning Pedagogy and Resource persons were Mrs Shobha & Mrs Priya. We also had workshop on Inclusion & Inclusive strategy for CBSE School Principals and School Counselors. 65 Schools had participated.
Added to this, our teachers also attended workshops conducted by SWAC and Air Headquarters to enhance their skills.
STUDENT ENRICHMENT PROGRAM:
To ensure that our students are equipped to face any challenge, we have focused on few Student Enrichment programs as follows:
1. XI Science students visited to Bio Diversity Park in Viman Nagar.
2. IX to XII students visited to NDA and they are also witness of 'SURYAKIRAN' Air Show
CELEBRATION OF EVENTS
Along with these, various events are celebrated with a lot of vigour and fun.
Ø Yoga Day
Ø The Independence Day,
Ø Teachers' Day,
Ø Children's Day etc.
CO- SCHOLASTIC:
The competition is not only among the fellow students of Air Force School Viman Nagar. They need to extend their boundaries and emerge as victors among other students of India.
Competitive exams are one way to give the students an exposure.
· Sarthak Jena won the Regional Level declamation Competition. He represented SWAC at the National Level and was declared the 1st runner up.
· Sarthak Jena, Meghana & Shivam Ambokar represented the school at the CBSE Heritage Quiz and were the 2nd runner up.
· Best Class Trophies and Best Assembly Trophies were awarded to the winning classes.
· Students have participated in different competitive exams. Competitive exams are one way to give the students an exposure and school is the place where we can lay foundation for competing to achieve their goals.
· Air Force School Viman Nagar is conducting all competitive exams every year for enriching students' knowledge.
CO- CURRICULAR ACTIVITIES
By providing a conducive and encouraging environment, the students are mentored to participate in a variety of intra and interschool activities/competitions. It enables the student to grow in confidence, knowledge & enhance their all-round development.
Some of the co-curricular activities are outlined as follows:
· Lantern Making
· Tye & Dye
· Tea Coaster
· Best out of Waste
· Marble Candle Stand
· Things with Ice cream sticks
· Table Calendar
· Wall Art
· Jewellery making
· Rangoli Making
· Sandwich Making
· Bhel Making
· Beads Mala
· Face Painting
· Tattoo Making
· Mask Making
· Mehandi & Nail Art
· Drawing Competition
· Group Activities
NEW & EXISTING EVENTS
Along with gaining knowledge and conducting contests, many events are celebrated. These events are not only educational but also fun.
· The KG VN celebrated many different events. With them, KG VSN had their own share of celebrations like Storytelling, Solo Dance, Dahihandi, Shopping Experience, Pool Party, Fashion Show, Swachh Bharat etc.
· Theme based Assemblies.
· Mock Drill on Earthquake
· Swachh Bharat Abhiyaan
· Mock Drill on Security
This year Air Force School Viman Nagar was a venue for Inter school Air Force Schools Sports Championship 2017 for SWAC and Air Force School Viman Nagar was the winner.
Our school won the trophy for Badminton in All India Inter School Athletics and Sports Championship at Jodhpur.
This year the school had won accolades in CASI Inspection with much appreciation for motivational and Educational trips to NDA, MILIT and Suryakiran Aerobatics Display.
The initiatives like Word of the day, slide show of the school Activities at the visitors' lounge, the democratic process of choosing the Head Boy/Girl etc. were highly appreciated.
FUTURE PLANS
1. Smart Classes for all classes.
2. Modern teaching and training aids for KG sections and other classes.
CONCLUSION
It's true; we have many plans for the future and many of them have been achieved. It's all because of our students, our teachers and the parents. Success is only possible when we work together and we will stand taller together at Air Force School Viman Nagar.
THANK YOU.