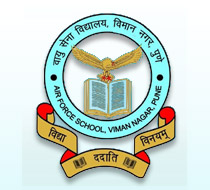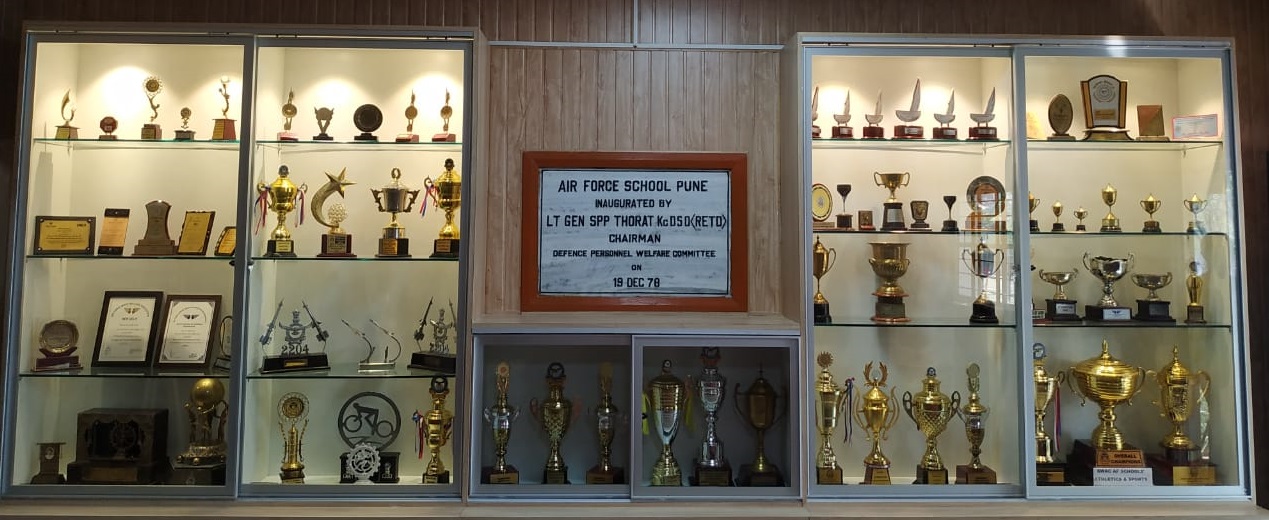 Annual Report
ANNUAL DAY REPORT 2022
"The power of the indomitable, mighty hands lead always to achieve greater artefact for the goodness of the society imparting wisdom to every soul who embarks into the doorway of learning "
Its the ANNUAL Day of our AIR FORCE SCHOOL VN Pune and the time to wrap up all that we have done in this academic year. A year that is about to end and a new one that is about to begin. I welcome our Chief guest Air Cmdr Shekhar Yadav, Chairman SMC and Mrs. Sonu Yadav, President AFWWA (L) and parents to the AFSVN annual day.
I stand here to present our annual report 2022-23 of the school.
(MOTTO OF OUR SCHOOL)- We the VIMAKNIGHTS firmly believe in making our school one of the best schools of our country, by providing 360 degree education to our students through best- in class, academic facilities and hands on practise, churn out citizens who will be the inspiring leaders with humane touch.
SCHOOL STRENGTH- With 1294 students, 54 academic staff, 9 administrative staff and 27 multi-tasking staff, we are ACTIVELY STRIVING TO CREATE A PLEASANT SCHOOL ATMOSPHERE HERE.
"Success is no accident. It is hard work, persiverance, learning, studying, sacrifice and most of all, love of what you are doing or learning to do."
It was said by "Pelé, Brazillian pro footballer"
ACADEMIC ACHIEVEMENT of AFS-
This year we have 100% result in 10th and 12th commerce
XII SC has secured 98.8% outcome.
We feel immensely proud to announce….
The toppers of the last academic session for 10th - Shreyansh Mishra with 99%, Kanak Ratna with 97.4% and Ariza Wasim with 96.8%.
Coming to 12th Science stream the toppers were Yash Giri with 97%, Diya Jadav with 94.8% and Ritama Maity with 94.4%.
In Commerce stream, the toppers were Smriti Saxena with 97.4%, Lalita Khurana with 89.6 %, Srushti Singh with 81.4%
WE COULDN'T GIVE ACADEMIC PRIZES FOR THE YR: 2019-20 AND 2020-21 DUE TO PANDEMIC BUT LATER THE PRIZES WOULD BE DISTRIBUTED.
CO-SCHOLASTIC ACTIVITIES
We have done Field trips, English-Hindi recitation, Khelo India competition , Anubhav 2022 by ASTE , Ek bharat Shreshta Bharat , No plastic drive under Sustainable Development, Maukhik Abhivyakti and Veer Gatha conducted by CBSE.
Next we have NCC - NCC aims at developing character, comrade-ship, discipline, the spirit of adventure and ideals of selfless service among young citizens. We are proud to announce that ITs our second batch of NCC in the school and will continue going on further.
STUDENTS ACHIEVEMENTS
1) Jai Nainani (UKG- B VSN) her Craftwork on Kite flying was shortlisted and published in Pune Times.
2) Divyansh Yadav of IX A bagged 3 Silver and 1 Bronze medal in rifle shooting organised by Maharashtra Rifle Association.
3) Suryapratap Sandeep Patil and Akshat Mishra participated in Atal Innovation Mission (AIM), NITI Aayog in collaboration with the Indian Space Research Organisation (ISRO) and Central Board of Secondary Education (CBSE) and secured the 29th position in this national level challenge.
4) AYUSH MISHRA, Aditya Shrivastav and Vipul Kumar participated in development of med-o-buddy robot programme in world robotics Olympiad and secured the 8th position.
5) Aniket Kokatay and Animesh Kokatay created Tulika – the ecofriendly pen which was selected amongst top 300 innovations from all schools across the country. They received a certificate from Atal Innovation Mission and Niti Aayog.
6) DAKSHATA SINGH (Class IX B) won 2nd prize in Hindi AFWWA(L) Declamation Contest.
Deepshikha Adhikari of IX A secured first position and Sumriddhi Singh of IX A secured 2nd position in English declamation competition.
7) Kanishk and Snehal De participated in the Indian Navy Quiz.
8) CBSE budding programme- The CBSE Budding Authors Programme aims to provide CBSE students from classes 5 to 10 with a platform to engage in reading a variety of stories, explore their creativity, learn to write effectively, and get a chance to see their stories published for the world to read and enjoy. All the students of classes 5 – 10, participated in Round –I of the event.
6 students were selected for participation at Round-2
Celebrations
This year We celebrated Yoga day, Independence day, Teachers day, Diwali and Children's day and SPORTS DAY activities for our students.
STUDENTS ENRICHMENT ACTIVITIES- we conducted various activities for our students like
Veer Gatha, visit to 2 wing for Air Show, Career Counselling, Community Services: Environmental Cleaning, Formation of Students Council, Work Education(WE), Google Meet Le
DRILLS-
We also conducted various drills for our students like Fire safety drill, Terrorist attack drill and Earthquake drill.
TEACHERS WORKSHOP
Workshops provide exploration of current topics in subject areas or classroom practices. Since standards are always changing, teachers of AFS are also upgrading themselves and getting hands on Experiential Learning. So the workshops are:-
1) IC3 CONFERENCE AT HYDERABAD WAS ATTENDED BY THE PRINCIPAL
2) WORKSHOP FOR EDUCATION 4.0 - ICT AND EMERGING TRENDS ORGANIZED BY IEEE PUNE SECTION, WAS Attended by Mrs. J. Hebbare.
3) WORKSHOP FOR FOLDSCOPE FACILITATORS – PROJECT SWASTH ORGANIZED BY IEEE PUNE SECTION BY MRS S BHAKRE
4) Librarian development programe was attended by Mr. B. Nair and many more…
INSPECTIONS:
We had CASI Inspection, DASI Inspection, Best School Inspection at SWAC level, DGM visit, President AFWWA [R] visit.
MOVING ON TO INFRASTRUCTURE OF THE SCHOOL
There are lot many developments taken place during those pandemic years. We have tried creating learning environment that promotes not only studies but also with health and wellbeing.
RENOVATION OF SCHOOL BUILDING AND THE SURROUNDINGS….LETS HAVE A LOOK….
Construction recognizes the critical difference that delivering the highest quality academic environment can have A SOUND EFFECT ON positively impacting the performance of students, faculty and the staff.
• RENOVATION OF ALL THE THREE SCIENCE LABS – PHYSICS, CHEMISTRY AND BIOLOGY LABS WERE DONE.
• RENOVATION OF OUR GAZEBOS –An alternative learning has been created for our students in the form of Gazebos where learning can take place in the lap of nature. They can also use such spaces for carrying out classroom activities like skit practice or dance practices etc.
•Our classrooms were also renovated with new styled wall paintings, new benches and a new look , giving life to there
· Dramatic changes and roof treatment were also put together in our Auditorium.
•Then we have our Science Park for developing innovation and competitiveness among students.
•We also have our Botanical garden where we had sapling plantation on Vanmahotsav Day
•Class-Library has been made in each and every classrooms. Collection of books were done by our students.
•Renovation of our COMPUTER LAB - Change in the interiors of the lab with improved furniture, increased number of pc's and stronger internet connection were done.
•Interlock Tiling in our KGVN for giving the acoustic feelings to our tiny tots.
•Play Equipment were included our KGVN and KGVSN
• ATAL TINKERING LAB - With the motive to create workspace where our young minds can learn innovation skills, sculpt ideas through hands-on activities, work and learn in a flexible environment. It is also to empower our youth with the 21st centuary skills of creativity, transformation, critical thinking, design thinking, social and cross-cultural collaboration with leadership qualities.
CONCLUSION
So at the end We are on the road of upholding our beliefs. Every day is a new day of life and only you can choose how to live it. Now, with this I conclude my annual report here, and hope you all enjoy our further enthralling annual day programme.
PRINCIPAL