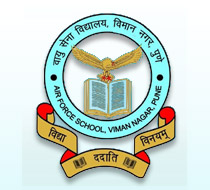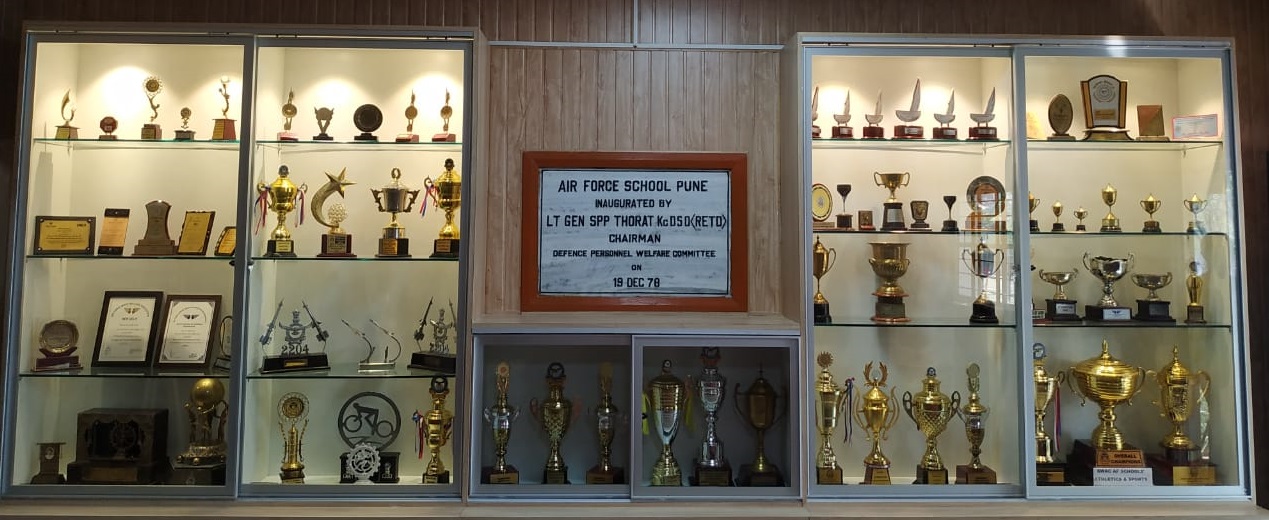 Admission List
BANK ACCOUNT DETAILS
FIND BELOW THE ACCOUNT DETAILS OF AIR FORCE SCHOOL VIMAN NAGAR
Account holder name

Air Force School Viman Nagar

Bank account number

11422151004243

IFSC

PUNB0114210

Branch

Punjab National Bank,
Viman Nagar,Pune
· KINDLY SHARE SCREENSHOT OF TRANSACTION OF FEES ON MAIL: afsvnedn@gmail.com
While sharing screenshot kindly share :
1. Mail subject : Fee details of (students name and class)
2. Students name
3. Class
4. Transaction id
5. Date of transaction
6. Name of parent
Last date to take Admission in class XI is 5 Aug 2022 (Friday), however class will commence from 03 Aug 2022 (Wednesday).
You are requested to carry documents for the verification for taking admisson alongwith filled admission form which is uploaded in NEWS.
XI Admission form for 2022-23 word file
THIRD LIST FOR XI SCIENCE 2022-23

SL NO

Full Name (in BLOCK letters only)

Full Name of Father/Mother

1

ABHAY SINGH

VIRENDRA KUMAR SINGH

2

AAYUSH RAMESH INGLE

INGLE RAMESH SADASHIV

3

PRATIK BHAUSAHEB JADHAV

BHAUSAHEB SANTURAO JADHAV

4

OM CHHOGALAL CHOUDHARY

SONI CHOUDHARY

5

SHREYANSH MAHADEO BHOSALE

MAHADEO SAMBHAJI BHOSALE

6

MISHRA LAVKUSH

AWADHESH KUMAR MISHRA

7

REHAN KHALIL NADAF

KHALIL DILAWAR NADAF

8

HARSHVARDHAN VIKAS JADHAV

SAMIDHA

9

NIHAL NIRAJ SINGH

NIRAJ RAMAKANT SINGH

10

RIYA VIKAS JADHAV

SAMIDHA

11

SURAJ RAMESHWAR BHANDARE

RAMESHWAR KASHIRAM BHANDARE

12

SHRUTI PRAVIN MAHADIK

PRAVIN MAHADIK

13

CHAUDHARY SAKSHI DHANRAJ

CHAUDHARY DHANRAJ SHANKAR

14

VINISHA SHRAVAN VARDARAJ

SHRAVAN VARDARAJ

15

KUMARI BHAVYA

KUMAR KRISHNAN

16

TANVI GUPTA

TARUN GUPTA

17

VINISH SHRAVAN VARDARAJ

SHRAVAN VARDARAJ

18

KAJAL GANPAT RAO

GANPAT RAO

19

NIKHIL ANNASAHEB HANDE

SUB-MAJOR HANDE ANNASAHEB NIVRUTTI

20

NIHAL NIRAJ SINGH

NIRAJ SINGH
THIRD LIST FOR XI COMMERCE 2022-23

SL NO

Full Name (in BLOCK letters only)

Full Name of Father/Mother

1

ANURADHA PRADEEP JADHAV

Pradeep d jadhav

2

HARPREET SUKHVINDER SINGH

SUKHVINDER SINGH

3

AYUSH MANOJ SINHA

ANU SINHA

4

SHREYA JAYASING PATIL

Jayasing Patil

5

ANUSHKA ROY

MRIDUL KANTI ROY

6

SHREYA JAYASING PATIL

JAYASING PATIL

7

PRIYANKA CHAUHAN

NARESH KUMAR CHAUHAN

8

JESSICA SIDDHU

KRIPAL SINGH SIDDHU

9

JESSICA KRIPAL SIDDHU

KRIPAL SINGH SIDDHU
SECOND LIST XI SCIENCE 2022-23

SL.NO

STUDENT NAME

FATHERS NAME

STREAM

1

RUTUJA DUKARE

BALASAHEB DUKARE

SCIENCE

2

AKANKSHA KATKAR

ADHIKRAO KATKAR

SCIENCE

3

AKANKSHA SURYAWANSHI

ANIL SURYAWANSHI

SCIENCE

4

SAMIKSHA SACHIN PATIIL

SACHIN PATIL

SCIENCE

5

SADHANA MENGADE

NIWURTTI MENGADE

SCIENCE

6

ANUSHREE SACHIN KOPARDE

SACHIN KOPARDE

SCIENCE

7

RAKSHI AGARWAL

SURESH KUMAR AGARWAL

SCIENCE

8

SAPANA MENGADE

NIWURTTI MENGADE

SCIENCE

9

UTKARSH SINGH

DHARMENDRA RAJ NATH SINGH

SCIENCE

10

PRATIK JADHAV

BHAUSAHEB JADHAV

SCIENCE

11

VIDHI VISHAL THAKARE

VISHAL THAKARE

SCIENCE

12

RIYA JADHAV

VIKAS JADHAV

SCIENCE

13

HARSHVARDHAN JADHAV

VIKAS JADHAV

SCIENCE

14

SACHIDANAND NIGADE

JAYANT NIGADE

SCIENCE

15

AADHITHYA SRIDHAR

SRIDHAR M

SCIENCE

SECOND LIST XI COMMERCE 2022-23

1

HARSHWARDHAN AGARWAL

VINAY GUPTA

COMMERCE

2

ANURADHA JADHAV

PRADEEP JADHAV

COMMERCE
AFSVN XI SCIENCE ADMISSION 2022-23

SL NO

NAME OF THE STUDENT

NAME OF FATHER / MOTHER

1

SRUSHTI VIKRAM MULE

VIKRAM VIJAY MULE

2

SANVI CHANDA

PRAMOD KUMAR

3

NANDINI GAUTAM

HEMANT KUMAR PANDEY

4

ASMI

VIJAY KUMAR

5

ASHITOSH RAM KAMLE

RAM NARAYAN KAMLE

6

ADITYA PARAG SINGH

PANKAJ PARAG SINGH

7

TANMAY SACHIN MASALKAR

SACHIN SAMPAT MASALKAR

8

SANKET BHAURAO GHUGARKAR

BHAURAO GHUGARKAR/ARCHANA GHUGARKAR

9

HRUDESH KUMAR GOUDA

MADHUSMITA GOUD

10

SAI RAJENDRA KALE

RAJENDRA PANDHARINATH KALE / ASHA RAJENDRA KALE

11

SHOUMIK GHORAI

MALAY KUMAR GHORAI

12

MANVENDRA KUMAR

SANJAY KUMAR

13

JIYA SHARMA

MANISHA KUMARI

14

SHRUTI AMIT SAWANT

AMIT CHANDRAKANT SAWANT

15

MAHEE MULGI

MAHESH KUMAR CHITRASHEKAR

16

SARA SAGAR POTEY

RUPALI SAGAR POTEY

17

AASTHA MANISH NIKTE

MANISH MADHUKAR NIKTE

18

ASMIT

VIJAY KUMAR

19

SHRISH VIKAS AHANKARI

VIKAS L AHANKARI

20

MAHI MAHESH NALAWADE

MAHESH RANGNATH NALAWADE

21

SWASTIKA SANTOSH YADAV

MR. SANNTOSH KUMAR YADAV

22

ARYAN PRAKASH KADAM

PRAKASH ANANDRAO KADAM

23

ADITYA HARISH JOSHI

HARISH GUNDOPANT JOSHI

24

SOUMYA SWAROOP

ABINASH KUMAR/ KUMARI NITU

25

ARYAN MANISH VAIDYA

MANISH SHRIRAM VAIDYA

26

AMRIT PREETAM

PRINCE KUMAR JHA

27

ANUSHKA

SUNIL KUMAR JHA

28

DHAIRYA KAUSHIKKUMAR PATEL

KAUSHIKKUMAR CHHAGANLAL PATEL

29

MAYANK DAHIYA

ANAND SINGH

30

ZAYED LATIF SHAIKH

ABDUL LATIF

31

KUMARI AKTA

SUNIL KUMAR

32

AKSHAT PANDEY

RATNAKAR PANDEY

33

SHWETA NAGOJI PATIL

NAGOJI BHAVAKU PATIL

34

SARTHAK RAI

JAI SHANKAR RAI

35

BHARGAV DILIP SATPUTE

DILIP PANDURANG SATPUTE

36

MANAS VISHAL TIWARI

VISHAL TIWARI

37

SHRAVANI MANOJ GURJAL

MANOJ RAMESH GURJAL

38

OMPRAKASH MOHAN PANDIT

MOHAN RAMASHISH PANDIT

39

MANASI SUDHIR CHAUDHARI

SUDHIR DAMODAR CHAUDHARI

40

SUHRUD SHREYAM AKOLEKAR

SHREYAM SURESH AKOLEKAR

41

HIRAL DEEPAK CHAVAN

DEEPAK CHAVAN

42

RAHUL DINESH JANGID

DINESH JANGID

43

DIVYANSHI SINGH

RAKESH KUMAR SINGH

44

PRATHMESH PADMAKAR DESHPANDE

PADMAKAR.A.DESHPANDE

45

SAMARTHA-ANIL-JARAD

ANIL JALINDAR JARAD / MANISHA ANIL JARAD

46

HARSHAL YUVRAJ GADEKAR

KAVITA YUVRAJ GADEKAR

47

VEDASHREE GIRISH GHODKE

GIRISH ASHOK GHODKE

48

GOURI SANJAY THORAT

SANJAY THORAT

49

KITTY DINESH RAJPUROHIT

DINESH SINGH RAJPUROHIT

50

SANCHITA

RAHUL ABHIMANYU JAGALPURE

51

ABHAY BAJRANG CHACHAR

BAJRANG KASHINATH CHACHAR

52

DEEPSHIKHA K JOSHI

KAUSHIK JOSHI

53

PRAMITI MORESHWAR KOTHAWADE

DR. MORESHWAR KOTHAWADE

54

HARSH LALIT DETROJA

LALIT BHAGWANJIBHAI DETROJA

55

SHEEETAL AVINASH MIRGE

AVINASH SHIVAJI MIRGE

56

GURDEEP SINGH KULWANT SINGH SAGGU

KULWANT SINGH KARAM SINGH SAGGU

57

DIVYA SHANKARSINGH RAJPUROHIT

SHANKARSINGH RAJPUROHIT

58

MUKESH BIJARAM DEVASI

FATHER -BIJARAMJI DEVASI MOTHER - LILA DEVI

59

ANUSHREE SACHIN KOPARDE

SACHIN DINAKR KOPARDE

60

PRATYUSH SACHIN KHODADE

SACHIN KISAN KHODADE

61

SHIVAM MISHRA

JAI KISHORE MISHRA

62

ANVI VIJAY GURDHALKAR

VIJAY SHIVRAJ GURDHALKAR

63

HARSH RAJITRAM CHAUHAN

RAJITRAM RAMILAN CHAUHAN

64

SANSKRUTI AJITANAND CHINTAMANI

AJITANAND ASHOK CHINTAMANI

65

MAYOOR SHARAD HIRE

SHARAD HIRAMAN HIRE

66

MANISH KUMAR CHOUDHARY

ARBIND KUMAR CHOUDHARY

67

SACHIDANAND JAYANT NIGADE

JAYANT JANARDHAN NIGADE

68

YASH AVINASH MIRGE

AVINASH SHIVAJI MIRGE

69

PRANAV KASHINATH SHELKE

SUB KASHINATH BALIRAM SHELKE

70

VIRAJ SANJAY DESHMUKH

SANJAY .V. DESHMUKH ASHWINI .S. DESHMUKH

71

NIKHIL ANNASAHEB HANDE

HANDE ANNASAHEB NIVRUTTI

72

RUTUDHAWAJ RAJU NAMAYATE

RAJU PANDIT NAMAYATE

73

JUNAID JAWAID SYED

JAWAID AHMED SYED

74

NAKSHATRA WASON

SANJAY WASON

75

KARUNA SAMPAT DHAVALE

MAJOR DHAVALE SAMPAT KONDIBA ( RETD)

76

VAISHNAVI KUMARI

ISHWAR SINGH

77

GURSIMER KAUR SAINI

BALJINDER KAUR SAINI

78

TANISHKA CHINTIAL

MURALI CHINTIAL

79

RITESH HANUMAN SANAP

HANUMAN LIMBAJI SANAP

80

NAMAN PRAKASH DESARDA

PRAKASH DESARDA

81

RIYA PRASHANT SAPKAL

PRASHANT GANGARAM SAPKAL

82

SALONI RAVINDRA YEWALE

RAVINDRA DNYANESHWAR YEWALE / SANDHYA RAVINDRA YEWALE

83

SHARVARI JADHAV

AJIT JADHAV

84

SIDDHI RAMLING DHEMBARE

RAMLING SHIVAJI DHEMBARE

85

ANUSHKA DAS

ASHOK KUMAR DAS

86

BHOSALE SUMIT PRAMOD

PRAMOD RAOSAHEB BHOSALE

87

UTKARSH DHARMENDRA SINGH

DHARMENDRA RAJNATH SINGH

88

NISHAD NIJAM SHAH

S NIJAM SHAH

89

SHIVAM SINGH

BISHAL PRATAP SINGH
AFSVN XI COMMERCE ADMISSION 2022-23

SL NO.

NAME OF THE STUDENT

NAME OF FATHER/MOTHER

1

ANANYA BEHERA

BIJOY KUMAR BEHERA

2

AYESHA NAHID SHAIKH

WAFIA NAHID SHAIKH

3

SONAM KUMARI

PRABHAWATI DEVI

4

PALAK MEGHDOOT TEMKAR

MEGHDOOT SHIVAJI TEMKAR

5

VAISHNAVI SUNIL DAHIPHALE

SUNIL RABHAJI DAHIPHALE

6

MENKA SHARMA

ANITA SHARMA

7

SIDDHI SACHIN KHANDVE

SACHIN SHIVAJI KHANDVE

8

SARTHAK SAMIR DASHASAHASTRA

SAMIR ASHOK DASHASAHASTRA

9

KUNAL YADAV

MUKESH YADAV

10

PRATHAMESH SHRIKRISHNA KAMBLE

SHRIKRISHNA RAMCHANDRA KAMBLE

11

KSHITIJ SINGH PARIHAR

SANDEEP KUMAR SINGH

12

HARSH DHAKOLIA

MUKESH DHAKOLIA

13

G. K. SHASHANK

G. K. MADHUSUDAN

14

HIMANSHU RAI

SANJEEV RAI

15

TUSHIKA PAVAN JOSHI

PAVAN JAGDISH JOSHI

16

MAITRI DUBEY

CHETNA MANOJ DUBEY

17

ISHIKA SINGH

SANTOSH SINGH

18

SUYASH TRIPATHI

MR. ASHISH TRIPATHI

19

YASHIKA PATHAK

SANJAY KUMAR PATHAK

20

ANVESHA AMIT SUPRIYA

AMIT KUMAR

21

BHUVAN

SHARMA HARISH KUMAR JADISH PRASAD

22

ANADI MISHRA

SATYA PRAKASH MISHRA

23

MOHAMMAD AQEEL PASHA

MOHAMMED PASHA

24

PRAKHAR SHARMA

SANJEEV SHARMA