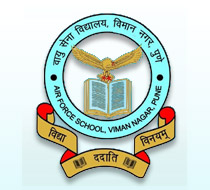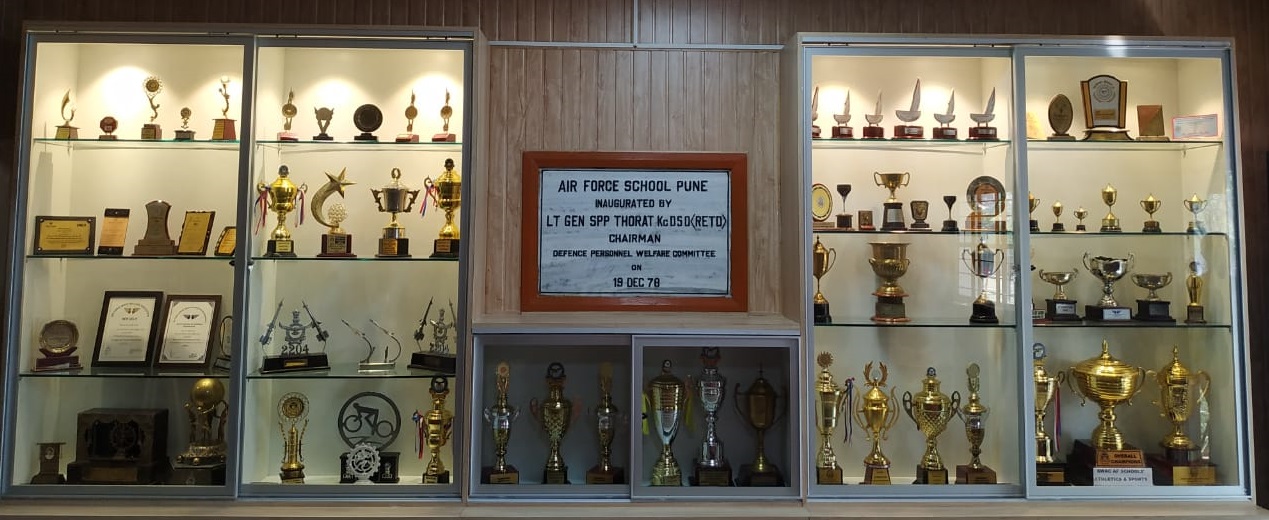 Annual Report
Annual Report 2019-20
Difficult roads often lead to beautiful destinations. With every day, multiple events occur and just as many opportunities to shine breakthrough.
With another year nearly to an end and another day that students of our school look forward to every year, I welcome you all to the Air Force School Viman Nagar's Annual Report, 2019-2020.
AFSVN firmly believes in making our School one of the best schools of our country, by providing 360 degree education to our students through best –in- class academic facilities and churn out citizens who are inspiring leaders with humane touch.
With 1428 students, 61 academic staff, 7 administrative staff and 29 multi-tasking staff, we are constantly striving to make our school better.
Diamonds are just pieces of coal that did well under pressure and our students are no less than diamonds. This year, we have 100% pass results
81.7% of students (67out 82) have scored 80% or above
Number of students in A1 and A2 have increased across of all subject
Top scores in subjects:
Science- 97/100
Hindi- 99/100
Mathematics- 99/100
Social Science – 100/100
English- 98/100
The toppers of the last academic session for class 10th are Archita Gupta with 97.2%, Spriha Ghosh with 96.6% and Shubhange Dubey and Apoorva Singh with 96.4%.
(Comparative Result)
Coming to 12th, in Science stream, the toppers were Asmita Sahu with 95.4%, Shivam Rajesh Amborkar with 95% and Bishop Prakash with 94.4%. In FMM stream, the toppers were Nikita Choudhary with 88.2%, Rithik Anchaliya with 84.2% and Pawankalyan Shrinivisalou with 71.2%.
(Comparative Analysis)
Everyone in this world is a learner, no matter their age. Teachers are learners, too, and that is why, to provide the best possible rounded education to the students of our school, our teachers are constantly updating and learning via workshops. This year, AFSVN hosted workshops for Educational Needs of Special Children, Use of Information Technology in Education and Fire Safety, while, our teachers also attended various workshops.
(Workshops)
Achievements are but steps towards success and our students are true achievers. Vimaknights, the students of our school, took part in quiz competition. They also participated in Declamation Contest where Adrija Dastidar and Manvi Agrawal reached to the Regional level.
AFSVN came first in SWAC championship while SWAC's team came second in All India Air Force School Athletics and Sports Championship.
Spell Bee is another competition that was held in our school in which, the students did well.
Tejasvi of XB came 3rd at Regional level of Ideate For India- Regional Tech Creation Boot Camp organised at Ahmedabad. He came up with a solution for the reduction of traffic jam.
Aayonika Srivastava of XI B has published her first book in her series of five, 'FLAMES' worldwide.
Moving on from Academics and to Sports, events such as Adventure Trek, events, Physical Education activities and expedition to Visapur Fort were conducted.
Trophies for Best Class and Best Assembly were given to the winners.
Studies is not the only criteria for succeeding in life. Activities such as Bhel Making, Retailing, Street Play, Seminar and Signature campaign were conducted for the students.
New is a word which can mean differently to different people, but the idea behind it remains often the same, something different than what used to be. Existing and new events such as clubs, theme based assemblies, National Sports Day, School sports day, School Magazine Inauguration, Independence Day, Teachers' Day, Yoga Day, Farewell for Class 12th, Star Gazing, Yoga Practice, Marathon, Walkathon, Children's Day, Electoral Process and Investiture Ceremony, Swachh Bharat Abhiyan, Secondary Term End exhibition and primary term exhibition took place this year.
Initiatives always helps bring change and the change we brought this year is learning through argumentation.
For events that cut across groups, PTA meeting and parent orientation were held.
Improvement is a motto that should be one of the core values every person should have. Setting up of Atal Tinkering Lab and washroom renovations are the positive changes we brought this year.
In conclusion, we are on the road of upholding our belief. Every day is a new life and only you can choose how to live it.
Thank you.